Public Lottery Hunts
2021 Public Lottery Hunts for Wildlife Management Areas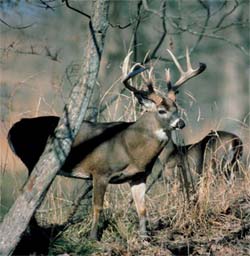 The Public Lottery Hunts (PLH) program is one means by which the Wildlife Section of the South Carolina Department of Natural Resources (SCDNR) works to provide hunting opportunity to the general public. This program provides hunting opportunities to the public on lands managed intensively for wildlife. The program has experienced growth since its inception with the addition of hunt sites, hunt dates, applicant numbers, and species hunted.
The PLH program is a multi-faceted effort. The success of the PLH program lies in the ability of SCDNR staff to treat each applicant fairly and equitably without bias. The PLH program serves as a hunter recruitment and retention tool because the program provides a quality hunting experience for novice and seasoned hunters, both youth and adult, female and male on managed lands.
SCDNR Lottery Hunt Details
Hunt Name
Average number of preference
points for selection*
Alligator
3 to 4
Deer Multi-site
1 to 2
Deer Unrestricted Multi-site
0 (new hunt for this year)
Webb Gun (Deer)
3 to 4
Webb Archery (Deer)
3 to 4
Quail (McBee WMA)
2 to 3
Turkey Multi-site
2 to 3
Turkey Multi-site (Youth)
0 to 1
Waterfowl
2 to 3
Waterfowl (Youth)
1 to 2
*Selection is also influenced by site selection (or hunt unit) and date. More popular sites may take a little longer for selection and less popular sites will generally take fewer preference points. Hunt party size can also affect selection.
These are the approximate number of preference points to be selected for a SCDNR lottery hunt and are no guarantee of selection. Actual hunter selection can vary depending on the number of sites and dates chosen and the popularity of the site and/or the type of lottery hunt.