February 4, 2021
Starting this year, South Carolina will hold Military Waterfowl Days for active-duty and veterans coinciding with state-designated Youth Waterfowl Days. This years' day will fall on Feb. 6 and Feb. 13.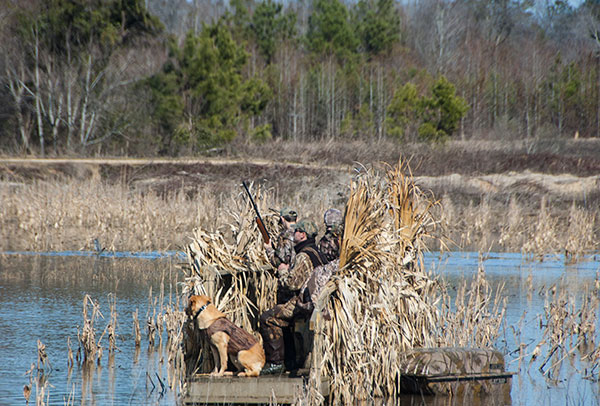 The South Carolina Department of Natural Resources (SCDNR) would like to remind veterans and active duty military who hunt on these dates that, in addition to a valid South Carolina hunting license, Migratory Bird Permit and a valid Federal Waterfowl Stamp, they should also have in their possession a Military ID in order to hunt.
Legal species for these hunts include: ducks, geese, mergansers, coots, moorhens, gallinules. Daily and possession bag limits are the same as indicated for regular seasons, except scaup limit is two.
Frequently-asked questions:
I am a veteran/active-duty military. Do I have to be with youth to hunt on these days?
No, the Youth Waterfowl Days and the Active-Duty/Veteran Waterfowl Days fall on the same days, however, they are not related.
What can I hunt on these days?
Ducks, geese, mergansers, coots, moorhens, gallinules
What do I need to hunt?
Valid S.C. hunting license
Migratory Bird (HIP) Permit
Valid Federal Migratory Bird Hunting and Conservation Stamp
Valid S.C.Migratory Waterfowl Permit
Service ID
Are there any other restrictions?
Daily and possession bag limits are the same as indicated for the regular season. The only exception to that is there is a scaup limit of two. Check complete season and bag limit information at: https://www.eregulations.com/southcarolina/hunting/migratory-bird-general-regulations

Media Contact: David Lucas, Public Information Coordinator