The South Carolina Department of Natural Resources is excited to announce the launch of Go Outdoors South Carolina—our new licensing and boat titling system.
The new system makes it easier for our customers to:
View and purchase hunting and fishing licenses, permits and tags.
Apply for lottery hunts.
Register and renew watercraft.
Report turkey harvest through SC Game Check.
Upgrade to a licensing hard card.
Purchase SCDNR gear or make a donation through the Go Outdoors SC Shop.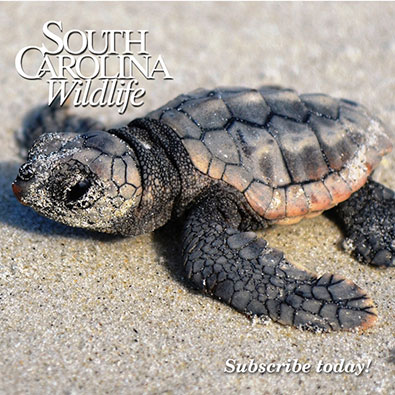 Each edition of South Carolina Wildlife is filled with awe–inspiring vistas, native wildlife species and informative field notes. Don't miss out! Subscribe Here.