January 10, 2021
For SCDNR waterfowl biologist Molly Kneece, duck hunting is more than just a part of her job, it's a passion and a lifelong commitment, just like the one she shares with her hunting companions Kate and Willie.
by Molly Kneece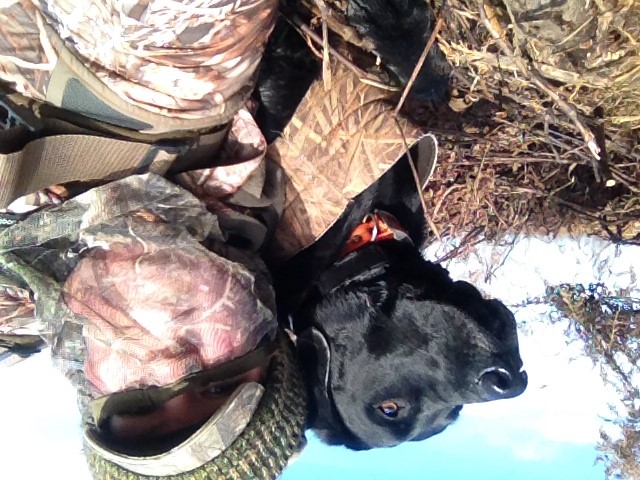 Today was another one of those bittersweet days in the life of a hunter and their retriever—a day I long knew would come but hoped to stave off for as long as possible, the last retrieve.
Willie retrieved his first duck, a wood duck, in 2011. It was a simple retrieve but the perfect one for a young duck dog — 20 yards out, open water. A great confidence builder for him and me. We had a few bobbles before that first retrieve, but once we identified a duck as a retrieve object, Willie never looked back.
Willie and I have had an adventurous 10 years hunting together. From salt marsh bayous to catfish ponds, to the trees and beaver swamps, to moist soil wetlands and tidal impoundments, to lakes and frozen rivers. The old boy has seen almost every hunting scenario and weather event there is to experience except hunting the open ocean. No matter what I ever asked of him, he has always trusted me and gave me his all. He may very well be my once in a lifetime dog.
Media Contact: David Lucas