March 30, 2021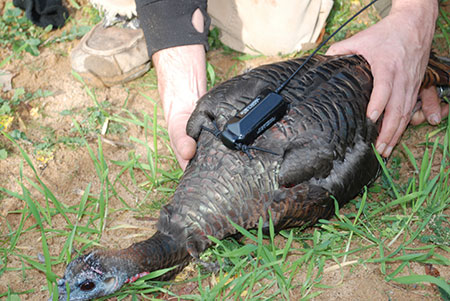 Beginning this season, turkey hunters in S.C. will be able to report their harvests using a smart-phone app, web portal or toll-free phone line. The new SC Game Check system, along with hunter-supported tag fees, will give SCDNR biologists much-needed new tools to successfully manage wild turkeys in the Palmetto State.
by David Lucas
For more than a decade, wild turkey populations across the Southeastern United States have been in decline – in terms of both production/recruitment and overall numbers, all while the number of people hunting turkeys has been increasing. While it's not time to hit the panic button just yet, the trend does have state wildlife managers in southern states – including South Carolina – concerned. Efforts to better understand the population dynamics of Palmetto State turkeys got a big boost two years ago, when state lawmakers, with the support of SCDNR, turkey hunters themselves and the state chapter of the National Wild Turkey Federation (NWTF), voted to institute a modest ($5 for resident hunters) fee for annual turkey tags required to transport birds from the field to home.
The revenue from the tag fees is important. For the first time ever, SCDNR has a revenue source dedicated specifically to wild turkeys. The money generated by the fee will directly fund research, monitoring and management of turkeys by agency biologists on private and public lands in South Carolina, as well as habitat improvements on the state's Wildlife Management Areas (WMAs).