SCDNR News
SCDNR officer graduates from FBI National Academy
September 16, 2022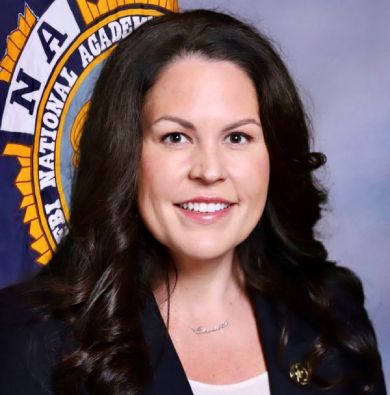 The S.C. Department of Natural Resources Law Enforcement Division announced Sept. 16 that Lt. Charlotte M. McKee has graduated as a member of the 283rd session of the FBI National Academy. The graduation took place at the National Academy in Quantico, Virginia, on Sept. 13.
McKee is the fourth officer and the first woman in department history to complete this prestigious program. Nationally, fewer than 1 percent of officers have the opportunity to attend the program. McKee was also chosen to be the spokesperson for her National Academy class.
As lieutenant over staff operations, McKee oversees the agency's emergency management, homeland security and aviation and communications divisions, among other duties. She has been with SCDNR nearly 15 years.
Current SCDNR officers Lt. Col. Jamie Landrum, Capt. D.J. Riley and Capt. Michael Paul Thomas are the agency's previous graduates of the FBI National Academy.
Internationally known for its academic excellence, the National Academy offers 10 weeks of advanced communication, leadership, and fitness training. Participants must have proven records as professionals within their agencies to attend. On average, these officers have 21 years of law enforcement experience and usually return to their agencies to serve in executive-level positions.
The 283rd session consisted of 235 law enforcement officers from 49 states and the District of Columbia. The class included members of law enforcement agencies from 21 countries, five military organizations and five federal and civilian agencies.
The SCDNR Law Enforcement Division is comprised of four regions that cover different areas of the state. Officers are charged with enforcing the state's boating, fishing, hunting and game laws, helping protect residents and visitors and South Carolina's wildlife and natural resources.
About the FBI National Academy
FBI Academy instructors, special agents, and other staff with advanced degrees provide the training; many instructors are recognized internationally in their fields. Since 1972, National Academy students have been able to earn undergraduate and graduate credits from the University of Virginia, which accredits many of the courses offered. A total of 53,671 graduates have completed the FBI National Academy since it began in 1935. The National Academy is held at the FBI Training Academy in Quantico, the same facility where the FBI trains its new special agents and intelligence analysts.