Nongame Device - Elver Fyke Net
Description:
A net with wings not exceeding 10 feet in length and 14 feet in depth. The distance from throat to cod end does not exceed 20 feet. The maximum bar mesh for any part of the net does not exceed 1/8 inch square. Commercial license and permit required, call 843-953-9311.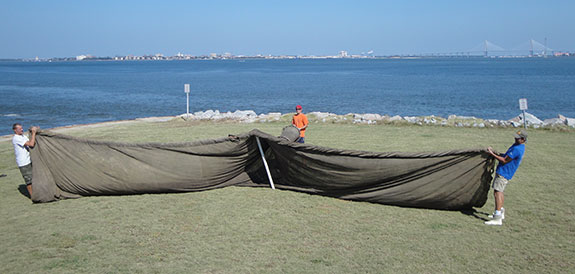 Where can the device be used:
Only allowed in the Cooper River.
License Requirements:
Commercial fishing license (PDF) only. Only 10 permits issued a year.
Additional tags and permits required:
Must have additional permit from the Office of Marine Fisheries, call Angel Brown 843-953-9311 or Bill Post 843-953-9821.
Hours / Seasons:
No closed season.
Marking required:
None