Nongame Device - Traps
Traps types described below must be marked with a white floating marker.
Trap Type 1 Description
The trap may be made of wire or textile material and be cylindrical in shape of a length not more than 6 feet and a width of not more than 3 feet. The mesh shall not be smaller than 1 inch by 1 inch, and there shall be only one application of exterior wire to the trap. The muzzle shall have one of the following designs: A trap door on the second muzzle or catch muzzle which remains in a closed position and which only opens for the entry of fish into the trap; or constructed of netting so that the opening of the small end of the second muzzle or catch muzzle is held in the shape of a slit and the trap configuration constructed such that as the trap rests on the bottom, the slit shall be oriented horizontally with the greatest vertical opening being no greater than 1 inch.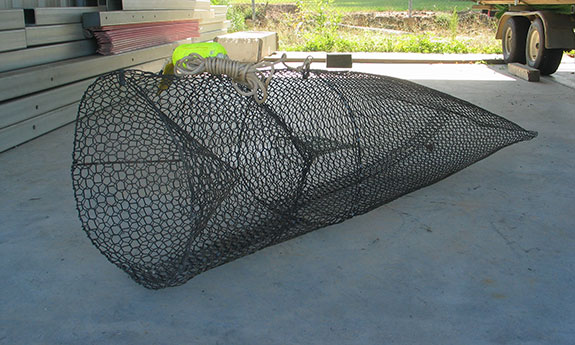 Trap Type 2 Description
The trap may be made of wood strips or slats and be cylindrical or rectangular in shape. The length shall not exceed 6 feet, and the width or diameter shall not exceed 2 feet. The throat opening of the catch muzzle in a resting position shall not exceed 3 inches measured in any direction. The sides, top and rear of the trap shall have a minimum of one inch opening between the slats to allow for the escape of small catfish. This shall apply only to the last 12 inches of the trap.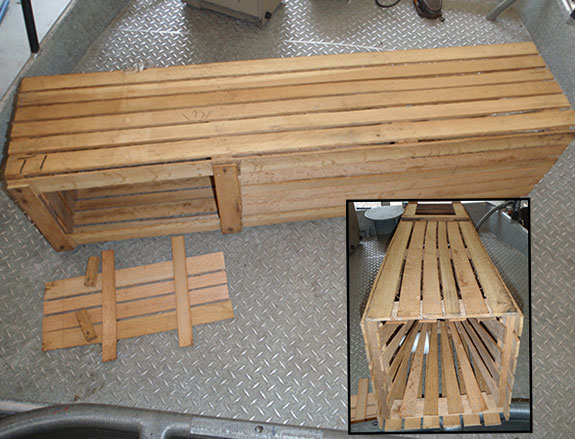 Permits/Regulations
A tag is required for each trap. A permit is required for the harvest of eels in both freshwater and saltwater. Traps may be suspended in water at a depth which does not create a hazard to watercraft. No trap shall be placed within 100 feet of the mouth of any tributary stream.
No crab pot or trap of like design may be used in the freshwaters of this state.
Hours/Seasons
No closed season.
License Requirements:
A fishing license is required of all persons who fish nongame fishing devices. Some devices are not permitted on certain waters.
Additional tags and permits required:
A Trap Tag (PDF) is required (Recreational limit 2 traps per licensee).