St. Stephen Fish Lift
SC's Only Fish Lift Offers Underwater View
Welcome to the South Carolina Department of Natural Resources (SCDNR) Shad Cam project! The Shad Cam will be active from March through early June.
Please use the Google Chrome browser which has native support for the H.264 (MPEG-4 AVC) video format (.m4v) video format. If using another browser, please right-click the link, choose "Save Link As" to save the video file to your hard drive, and then view the video with a media player such as VLC player. These video files are very large and it may take several minutes for the video to fully download and begin to play. Therefore, please be patient for the video to fully download once you have clicked a link. The link below will point to a new video file every minutes. Please refresh your browser if you have difficulties obtaining the latest video clip.
Watch for...
Striped bass (Morone saxatilis)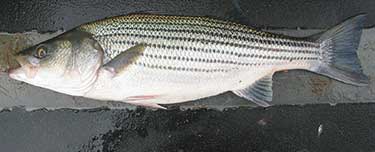 Blueback herring (Alosa aestivalis)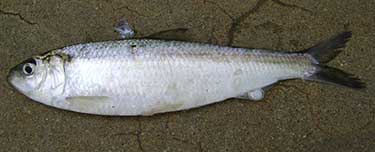 The majority of fish species will ascend the fishlift during the day while catfish species and sea lamprey will primarily move upstream at night. Spawning runs of anadromous fish in South Carolina generally occur between March and early June.