Small Game Volunteers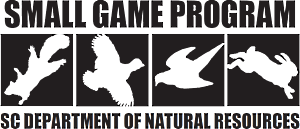 At South Carolina DNR, the Small Game Program is dedicated to managing our small game populations and their associated habitats in a sustainable manner based on the best information available. To accomplish this we need and value your input.
We know that our hunters and outdoor enthusiasts enjoy our natural resources for a variety of reasons, including heritage, appreciation of nature, solitude, camaraderie, and many other reasons. We also know that we could not do our important work without your assistance. As folks who enjoy the experience of being outdoors you have accumulated a wealth of knowledge and experience and we hope you will share it with us.
Even if you don't hunt, your participation is extremely valuable to us and if you do hunt, harvest information is critical to resource management.
Please take the time to answer a few "registration" questions if you are willing to provide us with some details of your encounters with small game species each year. We will use this information only to better manage the resource for your benefit.
To participate please answer the questions below.
Once you have completed the questions click the "Submit" button. Please visit the hunt report forms link below or in the confirmation message you receive after completing the form. Here you will find hunt specific forms that you can fill out as you go or download and mail (or email) us at the end of the season.
Note: If you have filled out this sign-up form already, you do not need to sign up again. Please visit the Small Game Hunt Report Forms link below for more information.
---
For assistance in filling out these forms or if you have any questions, please contact Michael Small by email or phone at 803-734-4568.