Small Game Volunteers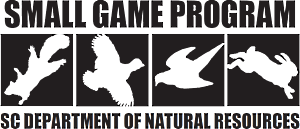 The SCDNR Small Game Program is dedicated to managing our small game populations and their associated habitats in a sustainable manner based on the best information available. To accomplish this, we need both hunter and outdoor enthusiast input, as both provide critical information to resource management.
If you are willing to provide us with some details of your encounters and harvests with small game species each year, please register to become a survey volunteer by clicking the button below. The information you provide will be used only to better manage the resource for your benefit.
Once you have completed the volunteer registration, you will be directed to the hunt specific forms.
Note: If you have filled out this sign-up form already, you do not need to sign up again. Please visit the Small Game Hunt Report Forms page for more information.
---
If you have questions or need assistance filling out the forms, please feel free to contact Michael Hook at hookm@dnr.sc.gov or 803-734-3940.