Volunteers needed for 2017 South Carolina CoCoRaHS
March 8, 2017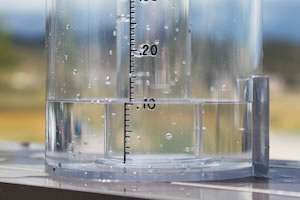 Photo courtesy of CoCoRaHS
The Community Collaborative Rain, Hail and Snow Network (CoCoRaHS) is in need of volunteers to take precipitation measurements throughout South Carolina.
CoCoRaHS is a non-profit organization comprised of volunteers of all ages who work together to measure and map precipitation for natural resource, education, and research applications. Volunteers use low-cost measurement tools and an interactive website to report data that will be used by the SCDNR State Climatology office, National Weather Service, USDA, emergency managers, and multiple other entities and individuals.
During the 31 days of March, states across the country compete to see who can recruit the most CoCoRaHS volunteers. The contest is broken down into two categories, Traditional Count and Per Capita, and the winning states receive cups they can exhibit for a year.
Join CoCoRaHS today, aid South Carolina in obtaining a trophy, and help to fill in a piece of the weather puzzle!
For questions regarding CoCoRaHS, contact SCDNR State Climatologist Hope Mizzell at MizzellH@dnr.sc.gov.
---
DNR Media Contacts
After Hours Radio Room - 803-955-4000
More News