2020 Palmetto Sportsmen's Classic Attractions
Nature Nick's Animal Adventures
Right from New York: Nature Nick's Animal Adventures is a fast-paced educational wildlife show. Your audience will be enraptured with delight as they see a 10' long python or when a Eurasian Eagle owl stretches out his 6' wingspan! All Shows feature 5-6 trained exotic animals including, but not limited to: owls, falcons, snakes, alligators, foxes, armadillos, turtles, and even a Chilean flamingo!
Whitetails of North America
The Whitetails of North America Collection exceeds expectations! This collection includes full mounts of the current World Record Typical Whitetail, The Milo Hanson, and the current World Record Non-Typical Whitetail, The Missouri Monarch, as well as 8 of the top 12 Typical Whitetails, as scored by Boone & Crockett.
Please check out Whitetails of North America's entire collection.
Jim Vitaro's Hawg Trough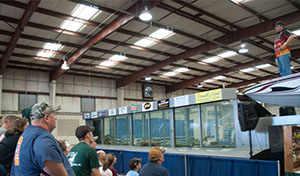 The Hawg Trough is a mobile 5,000 gallon fish tank that is transported to locations around the country as an attraction at boat shows, sportsman expos, fairs, and festivals. Once on location, the tanks are filled with water and stocked with fish. Using the PA system, your guest fishing expert or the Hawg Trough Fish Tank operator can provide periodic seminars and fishing demonstrations for the purpose of education and entertainment of the attendees at the event.
Joey Mines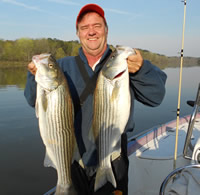 In its 32nd year, the Outdoor With Joey Mines TV show has become one of the longest running outdoor shows of all time. Joey brings a sense of humor and "country charm" to the show that audiences from all around the world can relate to. Seen weekly on The Walk TV, over 93 million households tune in to watch Joey as he interviews local sportsman and takes his audience on the adventure with him. You can meet Joey Mines in the Cantey Building.
2020 South Carolina Duck Calling Competition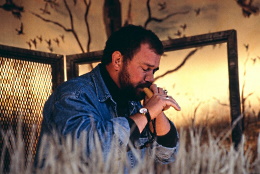 The State Duck Calling Contest, Junior Contest, and Champion of Champions Contest will be held on Sunday afternoon, March 29th at the Palmetto Sportsmen's Classic.
The SC Open Junior Contest will begin the event and is open to any youth, 16 and under, as of the Saturday after Thanksgiving of 2020. The final event will be the SC State Contest which is open to all SC residents, 17 and older as of the Saturday after Thanksgiving, 2020. The winner MUST represent SC in the world contest on the Saturday after Thanksgiving in Arkansas.
For more information, please contact Jesse Tucker at 864-706-2545.