Catawba Scenic River - Catawba River Corridor Plan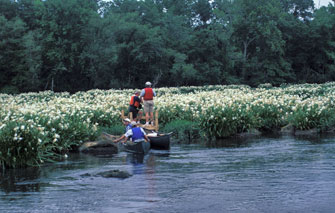 The Catawba River Corridor study is a community-based planning process that required the support and involvement of numerous individuals in the communities surrounding this 30-mile segment of the Catawba River. This process was initiated through the support of the Nation Ford Land Trust and as a result the trust deserves a great deal of credit for this study. The study next received the support, both political and financial, from the Lancaster, Chester and York County Councils.
Downloadable resources below are available in the PDF format.
The Catawba River Corridor plan is provided in the Adobe PDF file and the complete guide is 25mb in file size.
For your convenience the file has been split up into smaller sections: