Managing Aquatic Vegetation at Nesting Colonies
Many species of wading birds, including wood storks, nest in vegetation over open water. Colonial wading birds are susceptible to predation by terrestrial predators such as raccoons. Alligators protect nesting wading birds by deterring raccoons from accessing nests. When aquatic vegetation becomes too thick, raccoons are able to access the nests and depredate eggs and chicks. SCDNR staff can make recommendations about aquatic vegetation control in wading bird colonies (wadingbirds@dnr.sc.gov).
SCDNR Aquatic Nuisance Species Program
More management suggestions can be found in the Wood Stork Conservation and Management for Landowners Brochure (Adobe PDF).
---
The file above is provided in the Adobe® Acrobat® (PDF) format. Adobe® Reader® is required to open this file and is available as a free download from the Adobe® Web site.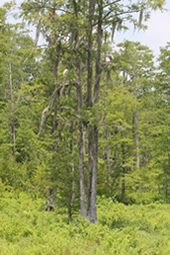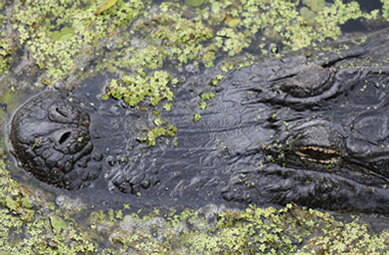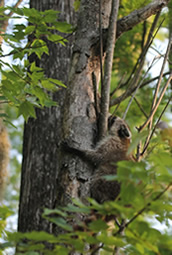 ---
Resources for Landowners and Managers | SCDNR Wading Bird Program
585 Donnelley Dr., Green Pond, SC 29446, wadingbirds@dnr.sc.gov