Check-off for Contributions-Tax Donation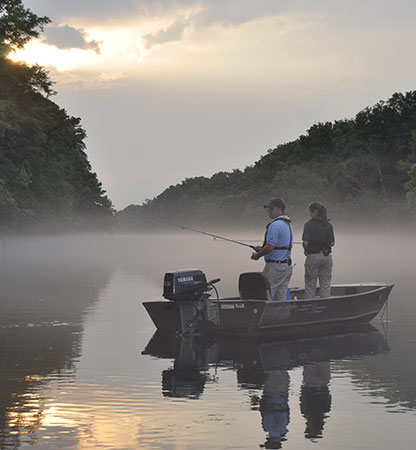 South Carolinians have the opportunity to make Check-off for Contributions tax donations through their state income tax returns. It is easy.
Ask your tax preparer for Form I-330 Check-off for Contributions.You can find the DNR funds on line #1 and #16 of that form.
Once you complete Form I-330, input your total contribution on Line 28 of SC1040.
Just like that you have helped DNR protect our most beautiful places and critical habitat for wildlife in South Carolina. You also have ensured that outdoor recreation, hunting and fishing opportunities will be available for you and future generations.
All donations made to either the Endangered Wildlife Fund or South Carolina Department of Natural Resources go directly to SCDNR.
A note from our Director
I will never forget the first time I saw a loggerhead turtle. The year was 1978, and I was a young conservation officer from Marion County. The only water I had experienced was the black water of the Little Pee Dee River, and before me was this magnificent animal on the beach at Kiawah Island. (If I had only had an iPhone back then!) The success of the comeback efforts for the loggerhead turtle has been documented many times, but what you might not know is that much of the funding for this effort in South Carolina actually came from you. This is a strange request for a writer to make, but right now, I want you to stop reading this column and turn back for just a minute to the advertisement on the inside front cover of this magazine — the one with that fantastic picture of the red-winged blackbird. Go ahead, I'll wait . . .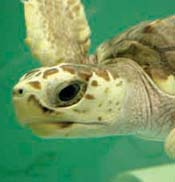 Well? What can you do with a dollar these days, or even $5 or $10? Back when I was growing up that would have kept me in .22 cartridges or shotgun shells for weeks, or maybe even a new cane pole and enough crickets for a day on the river. These days, a few dollars won't get you very far . . . unless, that is, you put them together with a few dollars from a few thousand of your like-minded friends and neighbors in support of a worthy cause. And you can do just that with the stroke of a pen when filling out your state income taxes.
The "Check for Wildlife" campaign was started back in 1981 to help raise funds to manage our Heritage Trust properties, and over the past thirty-four years, the money donated to it by conservation-minded individuals has done a world of good in terms of protecting habitats and funding research efforts for endangered species in South Carolina. In 1995, we changed the name to simply "The Endangered Wildlife Fund," and donations received through it have been instrumental in success stories such as the comeback of the bald eagle, the peregrine falcon, the brown pelican and the loggerhead turtle. A second fund, "The S.C. Department of Natural Resources Fund," was added to give people the opportunity to direct their support towards the DNR as a whole, and South Carolinians have proven their generosity of spirit and commitment to the conservation of our natural resources over and over again by stepping up and supporting both of these funds. We appreciate that support, which makes fulfilling our mission possible.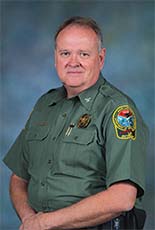 There's a lesson to be learned here: The various and diverse ecosystems, habitats, and plant and animal communities that make up our state are all interdependent upon one another, and the same is true of the many and varied programs and divisions that make up the modern-day DNR. The scientists in our Land, Water and Conservation Division studying our water resources and the very ground beneath our feet, the biologists and managers working to protect wildlife and provide access to outdoor recreation opportunities on public lands, the marine biologists working diligently to manage and protect our fragile marine ecosystem, the support staff ensuring that licenses and tags needed by hunters and anglers go out on time, and the conservation officers in our Law Enforcement Division keeping the public safe and ensuring that our game laws are enforced are ALL working together in pursuit of a common goal. It's a tremendous challenge, and one that I know all the men and women working for this agency are proud to accept and be a part of.
Please consider supporting either the Endangered Wildlife Fund or the S.C. Department of Natural Resources Fund when filling out your state income taxes this year. Whether the amount you are able to give is large or small, it's an investment in the future of South Carolina's natural resources that will pay big dividends for future generations. With your help, we'll continue our mission of being the principal advocate for and steward of our state's number
one asset – our precious natural resources.
— Alvin Taylor, Director
South Carolina Department of Natural Resources
---
Fund #1 — Endangered Wildlife Fund
Thanks to your generous support, the number of bald eagles in South Carolina has increased from 13 to 237 nesting pairs! With the success here and in other states the bald eagle has been removed from the Federal endangered species list. However, many more wildlife species are threatened, or may become so, in our lifetime. All funds are dedicated to the protection of these species.
Fund #16 — SC Department of Natural Resources Fund
All funds help support the mission of the SCDNR through enhancement of programs and operations of the overall agency.