SC Envirothon Coach Resources
SC Envirothon Coaches Training will be held on Saturday, February 4, 2023 at Sandhills REC in Columbia, SC from 8:45am to 2:30pm. Registration for event is due by January 33, 2023.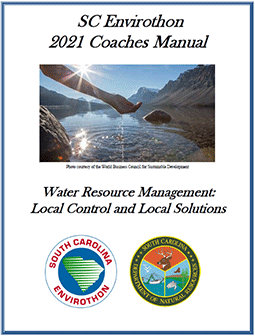 The resources below are in the PDF format.
If you have questions as you work through the materials, contact the appropriate station manager (contact information Coaches Manual page 2).