Boater Education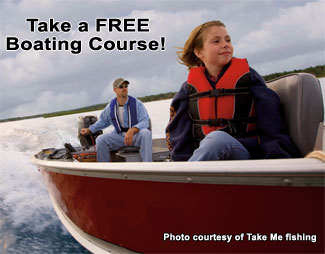 The South Carolina Department of Natural Resources (SCDNR) Boater Education Program teaches the fundamentals of safe and responsible boating. This is necessary to reduce loss of life, personal injury and property damage while increasing boating enjoyment for outdoor enthusiasts.
Who needs a Boater Education?
Boaters under 16 years of age are required by law to pass an approved boater education course before operating, without supervision, a personal watercraft (jet ski) or a boat powered by 15 hp motor or more.
Taking a boater education course will allow you to comply with the boating law and may also make you eligible for a discount on your boat or Personal Water Craft (jet ski) insurance.
SCDNR offers two (2) options to take the Boater Education Course.
1. Instructor-led Classes
The preferred Boater Education method is through a free six (6) hour instructor-led classroom course. Classes are generally offered in a one day format. All classes end with a Test to pass the course.
The U.S. Coast Guard Auxiliary and the United States Power Squadrons® also provide classes throughout the state. These classes are offered for a minimal fee. Many of these classes can be found on the Boating Course Calendar.

Instructor-led Classes


2. Online Self-Study Course
The complete Boat South Carolina course with exciting visuals awaits you on the Net. Interactive graphics help you learn and retain information on boating safely in South Carolina. Successfully complete the online test, and you will receive a State of South Carolina boating safety certificate by mail. You pay $39.95—one time only, after you pass the final test.
Boat Ed South Carolina Online Course
SCDNR will accept any internet based boating safety course approved by National Association of Safe Boating Law Administrators. The course provider is responsible for providing the student with a boating certificate upon successful completion of the course.


---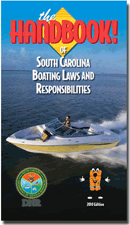 Remember, collisions can be prevented easily if every vessel operator fulfills three major responsibilities:
Practice good seamanship. It is the responsibility of every boat or PWC operator to take all necessary action to avoid a collision.
Keep a proper look out. Failing to keep a sharp lookout is the most common cause of collisions
Maintain a safe speed. Safe speed is the speed that insures you will have ample time to avoid a collision. Always remember to watch for wake zones.
For more information on boater education, please check out our Boating Handbook or call 1-800-277-4301.


Related Links
Boating Simulator Event Application (PDF)
United States Power Squadrons for Boating Courses