Nongame Device - Archery Equipment
Description:
A bow and arrow, long bow, recurve bow, compound bow or crossbow.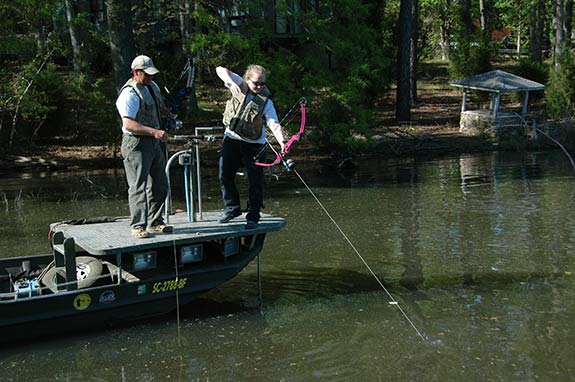 Where can the device be used:
All freshwater except SCDNR Managed State Lakes.
License Requirement:
Recreational fishing license (unless selling your catch then a commercial license is needed).
Purchase license online
Additional tags and permits required:
None
Hours / Seasons:
No closed season.
Marking required:
None