DNR News
May 15, 2015
DNR dedicates memorial plaque to fallen officer
The S.C. Department of Natural Resources (DNR) is formally dedicating a memorial plaque commemorating each officer who was killed or otherwise died in the line of duty and on May 14, Warden L. Pressley Reeves of Reevesville in Dorchester County was remembered. Taps was played as officers in green saluted their fallen comrade while an American flag was given to family members.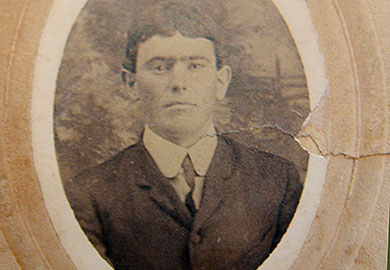 DNR Law Enforcement officers in South Carolina have been on the frontlines of conservation since the first county game wardens were appointed in 1905. South Carolina's first game wardens focused on the illegal trapping of fish, which was especially rampant on the Edisto River. Public pressure had forced many trappers to remove their fish-catching devices, but that wasn't the end of the story. Warden Reeves had been largely responsible for bringing the trapping to a halt, was shot to death by a hidden assassin in September 1908. A warrant was never issued in the case. Reeves death brought legislative attention to conservation issues that previously was viewed of little consequence by many South Carolinians.

Eventually each officer that died on duty will be recognized with a similar formal ceremony and plaque dedication.
---
More News