Student Information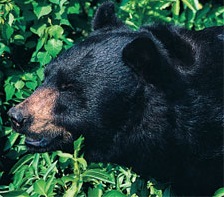 Black bears once roamed the entire state of South Carolina. As human populations increase and development encroaches on bear habitat, encounters between bears and humans will continue to become more frequent.
Use the Black Bear facts information (Adobe PDF - file size 4.9MB) pamphlet as an education tool to learn about Black Bears. The pamphlet is in the Adobe PDF format and contains the following guides and activities to learn more about black bears:
Coloring page
Word Search
Word Scramble
True or False Questions
A Maze to help the Black Bear find the Stream
The file above is provided in Adobe® Acrobat® (PDF) format. Adobe® Reader® is required to open this file and is available as a free download from the Adobe® Web site.