Lake Oliphant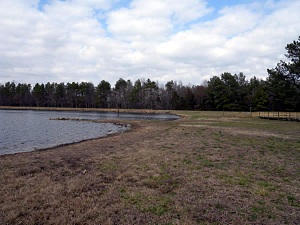 This property is not owned by South Carolina Department of Natural Resources, but is part of the leased lands management program.
Lake Oliphant is a 40-acre fertilized providing largemouth bass, bluegill, shell-cracker and catfish fishing. The lake offers a boat ramp, fishing pier and is handicapped accessible. Lake Oliphant is located off Highway 190 in Chester County.
General Information

Property Location: Chester, SC 29706
Latitude: 34.796
Longitude: -81.187
Acreage: 40
County: Chester
Property Type: Public Fishing Lake
Hours of Operation:
The lake is open on Mondays, Wednesdays, and Saturdays from 1/2 hour before official sunrise to 1/2 hour after official sunset.
Directions:
From Chester, take SC Hwy 72 E/Saluda Street/Hwy 121 towards Rock Hill for approximately 6 miles. Turn left onto Hillbright Road/State Road 194. Travel 1.0 mile and continue straight onto SC Hwy 909 N/Aaron Burr Road. Travel 2.4 miles and turn right onto Darby Road/State Road 190. Travel 0.2 miles and turn left onto Oliphant Lake Road/State Road 569.