Lake Wateree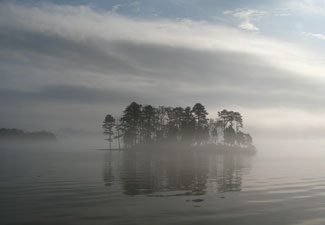 Lake Wateree, located 30 miles northeast of Columbia, is the largest of the Catawba-Wateree lakes in South Carolina with 13,025 acres. It has 216 miles (348 km) of shoreline (including islands) and includes Lake Wateree State Recreation Area, a bird refuge, and Shaw Air Force Base Recreation center. Full pond elevation is 225.5 feet. There are 14 access points in the Lake. Duke Energy and the SC Department of Natural Resources (SCDNR) maintain eight public boat access areas on the lake and one below the dam. Lake Wateree State Recreation Area offers boating and bank fishing access. Five are privately owned and operated.
Lake Wateree was created in 1920 with the operation of Wateree Hydroelectric Station. The Wateree Dam is 3,380 feet long. The lake also provides a dependable water supply for Lugoff and Camden, South Carolina. Its name, like that of the river, recalls the now-extinct Wateree Native Americans, who lived in the area until dispossessed by European settlers.
The SC DNR manages the lake for recreational fishing and maintains 17 fish attractors. Popular sport fish on Lake Wateree include black crappie, striped bass, largemouth bass and catfish. The SC DNR monitors these species on a regular basis and also stocks striped bass regularly, to maintain a healthy population.
General Information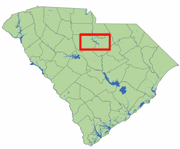 Miles of Shoreline: 620
Acres of Surface Water: 13,025
Counties Lake is Within: Fairfield, Kershaw, Lancaster
Average Depth: 6.9 feet
Maximum Depth: Approximately 225 feet
Boat Ramps: 9
Fish Attractors: 17
Fishing Access Locations: 3
Fishing Loaner Tackle Locations: 1
Marinas with Pumpouts: 2
Owned and Managed by: Duke-Energy