Teachers On The Estuary (TOTE) Workshops
Every summer we offer a workshop for teachers using South Carolina estuaries as our classroom. Join us as we explore salt marsh dynamics with marine researchers to collect and analyze data. You'll bring home standards-based, STEM classroom lessons to teach your students! Our next TOTE workshop will be held summer 2020. To join us, email MarineEducation@dnr.sc.gov.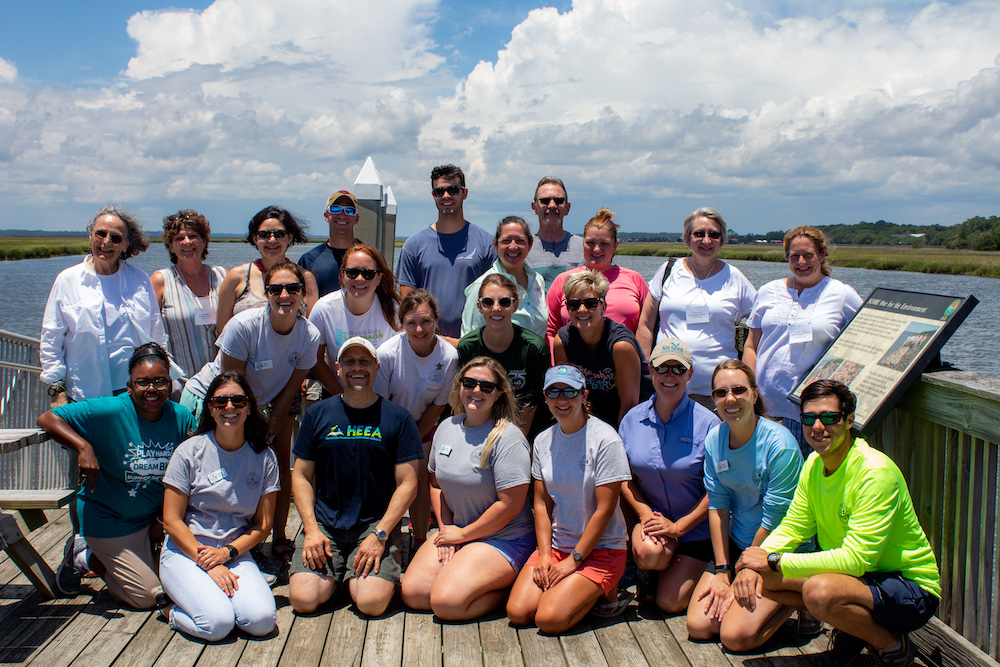 Requirements:
Attendance at 3-day workshop, pre and post webinars
Must be able to tolerate physical activity outdoors (summer temps, insects)
Upon completion of the workshop, teachers must develop a lesson plan to share with all participants.
Workshop details:
$50 per person (nonrefundable)
Participants are responsible for lodging
Breakfast and lunch provided each day
Open to middle and high school teachers, pre-service teachers, and non-formal educators
Continuing Education credits available
A glimpse of last year's workshop: