Posted signs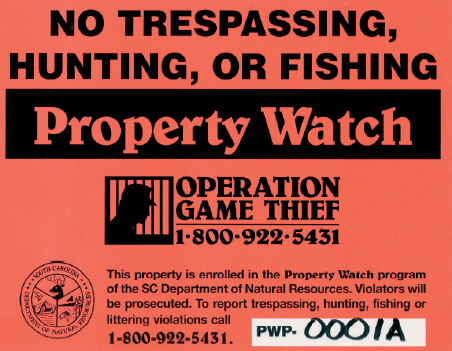 Signs should be posted at every access point, corners, and every 100' along the property line. Landowners may wish to utilize a ladder to put the signs above normal reach to deter vandalism. Also, aluminum nails or staples should not affect timber values. Many commercial signs are available and most will suffice.
The DNR Property Watch sponsored signs are provided for cooperating landowners at a minimal cost. Maintain posted signs by keeping limbs trimmed back away from the signs and replace signs as necessary. After a trespasser is apprehended on the property, a picture of a clear "No Trespassing" sign will often result in a favorable adjudication.
Property Watch signs as shown can be ordered by mail.