State Rules and Regulations
Looking for Regulations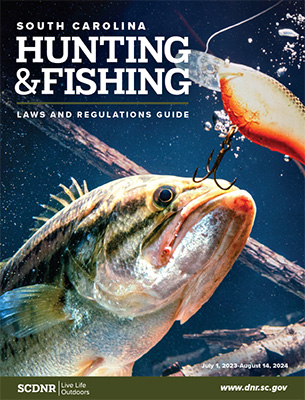 2023-2024 Hunting & Fishing Guide (PDF)



View the South Carolina 2023-24 Hunting and Fishing guide optimized for mobile.
---
Keep up-to-date with South Carolina and federal saltwater fishing regulations by using the free Fish Rules App. Learn more
The 2023-2024 State Rules and Regulations Guide has been updated online and is available for download.
The information below is provided as an outline for the full and specific laws governing fish, game and watercraft that can be found in
Title 50 SC Code of Laws
.
Below are quick links that will direct you to specific regulations found on South Carolina's e-regulations website.
General Information
Species

Applications for Licenses and Tags

Adobe® Reader® is required to open the files below and is available as a free download from the Adobe® Web site.
Additional Information