Overview and Major Accomplishments 2000-2010
History and Purpose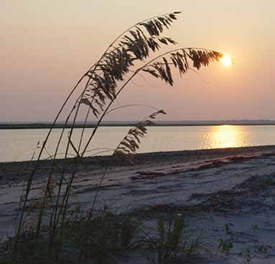 The Department of Natural Resources' stated purpose is to serve as the principal advocate for and steward of South Carolina's natural resources.
The Department's History
The passage of Act 489 in 1905 provided for the appointment of game wardens by the governor, and in 1906 Act 60 created the State Board of Fisheries, beginning a century of progress in the professional management, protection and improvement of our state's natural resources. These pieces of legislation also began an evolution that led to the creation of the South Carolina Department of Natural Resources.
The agency, as organized on July 1, 1994, under the S.C. Restructuring Act, is composed of the former Wildlife and Marine Resources Department, Water Resources Commission (non-regulatory programs), Land Resources Commission (non-regulatory programs), State Geological Survey (State Geologist), and S.C. Migratory Waterfowl Committee. These have been combined to create the present division structure.
Since 1910, the department has been led by seven directors:
James Henry Rice, 1910-1913
A.A. "Chief" Richardson, 1913-1958
James W. Webb, 1959-1974
James A. Timmerman, Jr., Nov. 1, 1974 to June 30, 1997
Paul A. Sandifer, July 1, 1997 to April 1, 2003
John E. Frampton, April 2, 2003 to March 16, 2012
Alvin A. Taylor, March 16, 2012 to present
The SCDNR is governed by the Natural Resources Board, composed of seven members appointed by the Governor with the advice and consent of the Senate (one member representing each of the state's seven Congressional Districts). The board meets monthly.
A number of advisory boards and committees serve to keep South Carolina citizens in active participation with the SCDNR Board and the S.C. Department of Natural Resources.
Governor's Cup BillFishing Series Advisory Board
Heritage Trust Advisory Board
Land, Water and Conservation Division Advisory Committee
Law Enforcement Advisory Committee
Marine Advisory Committee
Saltwater Recreational Fisheries Advisory Committee
SC Migratory Waterfowl Committee
Wildlife and Freshwater Fisheries Advisory Committee
---
The Overview and Major Accomplishments 2000-2010 (Updated with FY2012 information) (file size 23M) is provided in the Adobe® Acrobat® (PDF) format. Adobe® Reader® is required to open this file and is available as a free download from the Adobe® Web site.